Not many games are so popular that box art alone can define the series, but Grand Theft Auto has always had a very distinct look. The tradition of having various characters and scenes unfolding inside various boxes has been around since Grand Theft Auto 3.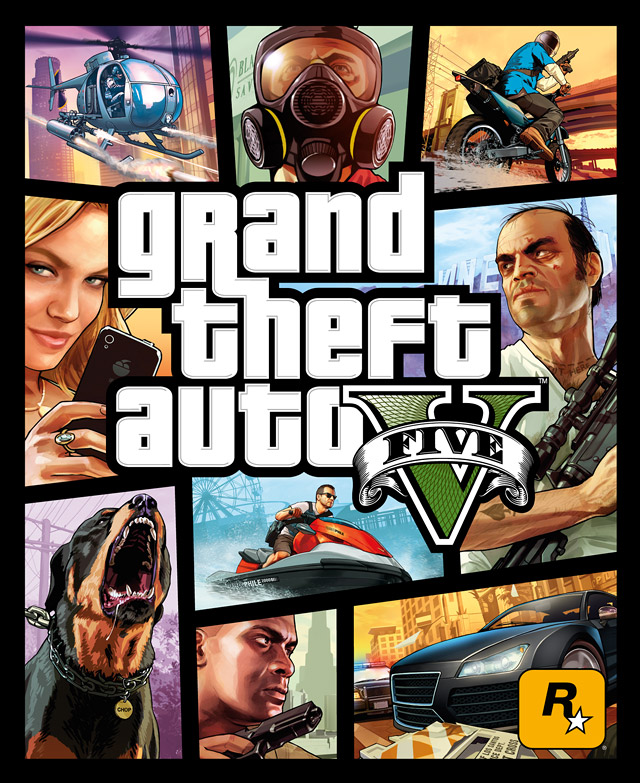 This time around you can see the main three characters Franklin, Michael and Trevor on display. There are also various people, vehicles, and a dog on display to really get you excited for the release.
Grand Theft Auto V will release on PS3 and Xbox 360 September 17, 2013 and is defiantly going to be one of the biggest releases of the year. What do think of the box art this time around and what is your favorite GTA box art from series history? Let us know what you think in the comments below.
Source: Rockstar Games